Street Fair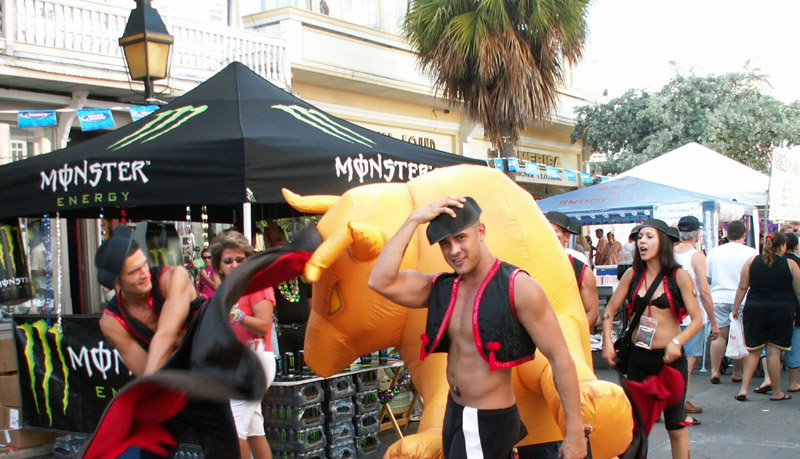 Join us for Duval Street's mile-long eater-tainment extravaganza, featuring arts and crafts, food vendors, lively libations and costumed frivolity! The Street Fair is on Friday, October 25, 2013 from 12 pm - 10 pm.
For those vendors interested in being a part of the street fair, applications are now available!
More information about the Liquor Booth lottery will be made available in September. Liquor Booths will only be available to 501(C)(3) non-profit groups.
For more information please email streetfair@marketsharecompany.com or contact our office at (305) 296-1817. Thank you!