2023 BUD LIGHT FANTASY FEST PARADE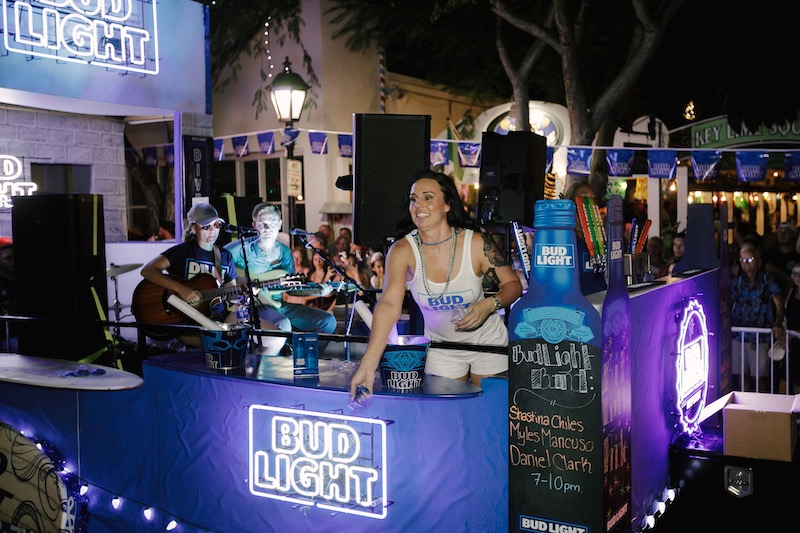 SATURDAY, OCTOBER 28, 2023 — 7pm
Each year, the Bud Light Fantasy Fest Parade winds through the world-famous Duval Street from the Gulf of Mexico to the Atlantic Ocean. The parade is a splendid moving party with festive floats, wild walking groups, bicycle brigades, and even human-powered kinetic machines that entertain tens of thousands spectators in the premier Fantasy Fest event.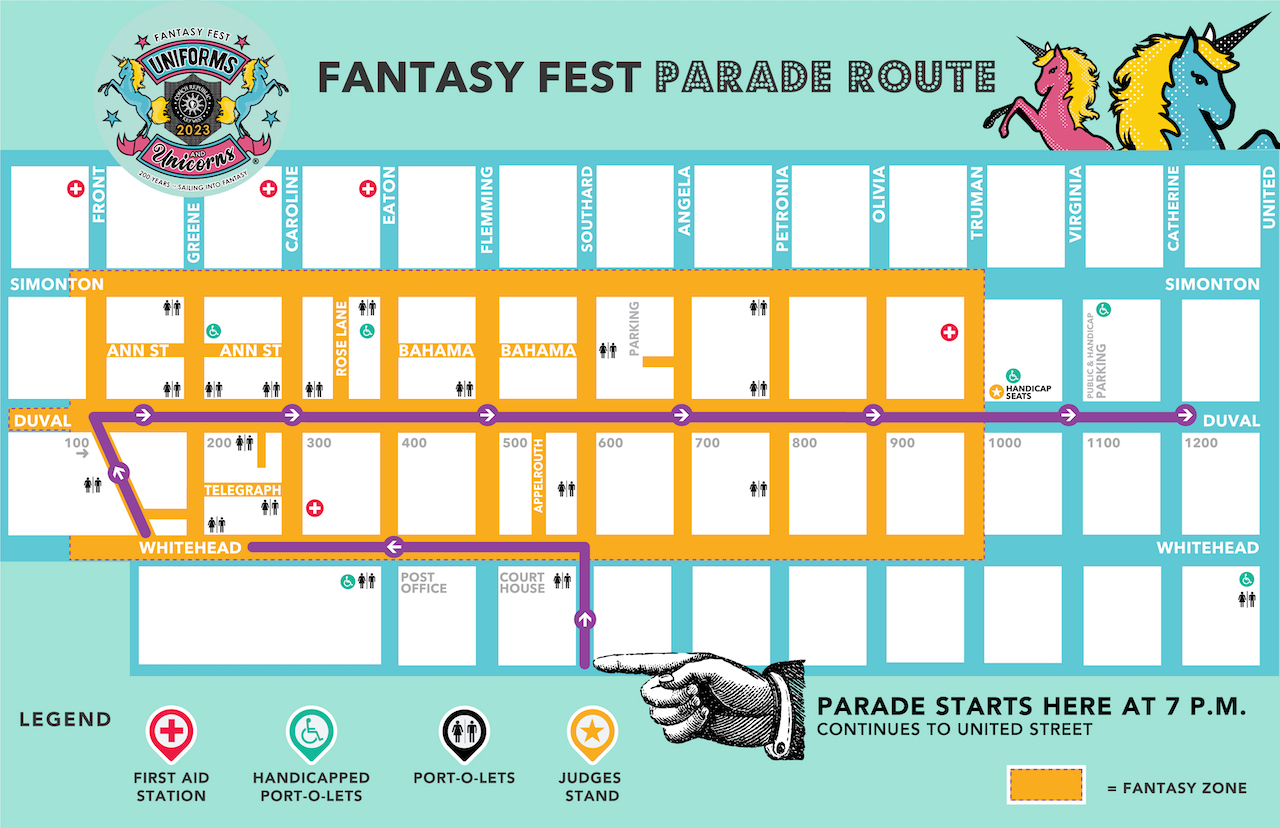 Bud Light Fantasy Fest Parade Application
Parade Entrant Manual
Parade Ambassador Manual
Media Information Form
Key West Fire Department Float Requirements

Sign Up to Be a Parade Ambassador

Waiver/Release Form For ALL Entrants, Volunteers,
Ambassadors, and Guests walking/riding in the Parade
2023 Bud Light Fantasy Fest
Parade Award Categories
Interpretation of Theme ($2,500)
Best in Entertainment ($3,000)
Best in Costume ($3,000)
Best Overall ($6,000)
Best Walking Group ($2,000)
Green Parrot Best Live Music Award ($1,500)
Best Bike Award ($1,000)
Director's Choice Award ($1,000)
If you have any questions email the Parade Coordinator at [email protected].
✸
2022 Bud Light Fantasy Fest
Parade Award Winners
Bud Light Fantasy Fest Parade Grand Prize For Best Overall: Fifer's Follies — "Alice's Excellent Adventure"
Best in Entertainment and Best in Costume: Lower Keys Fluffers — "The Birdcage at 801 Sesame Street"
Best Interpretation of Theme: Mystic Crew of Key West — "Sleepy Saturday Morning"
Best Walking Group: Daniel Bitnar — "Mother Nature Celebration"
Best Conch Style: 40ft Sharpie Crew — "Willy Wonka"
The Green Parrot's Best Live Music Award: Grand Marshall Tony Baltimore — "Let's all go Insane!"
The We Cycle Best Bike Award: Virginia Wark with the Southernmost Slow Riders — "Lost @ SEE"
Directors Choice Award: Stanley Shaw Construction — "Madder than Mad Max"